AxiaFunder sponsorship & participation at R3 London & SouthEast Regional Meeting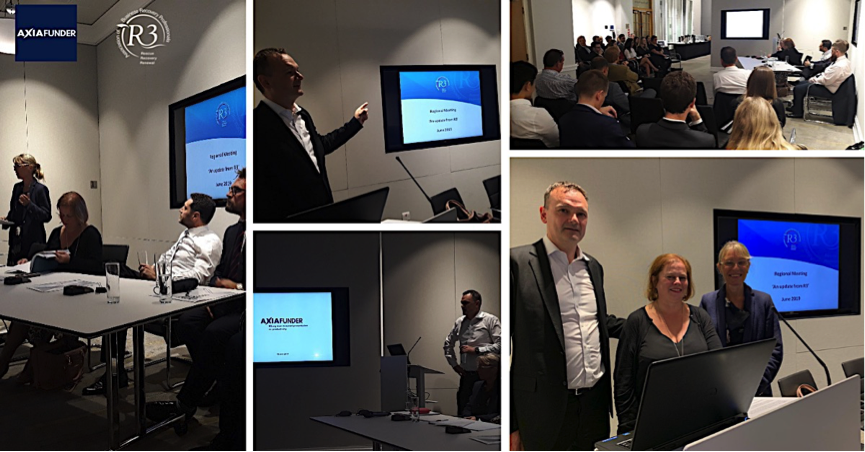 AxiaFunder participated in the R3.org R3 LONDON & SOUTH EAST REGIONAL MEETING, hosted by Farrer & Co, regarding  how to best support and engage with new professionals within the Restructuring sector. AxiaFunder sponsored the event with director Cormac Leech participating as a speaker. 


About R3:
R3 is the trade association for the UK's insolvency, restructuring, advisory, and turnaround professionals. We represent insolvency practitioners, lawyers, turnaround and restructuring experts, students, and others in the profession.